The Correction Centre / Kink
paraphilia (ˌpærəˈfɪlɪə)
n
1. (Psychiatry) any abnormal sexual behaviour; sexual anomaly or deviation
Brunswick St, Fitzroy, Australia. A place synonymous with cafe lattes, fixie bikes, art galleries, book stores, night spots, and good food. Each day, thousands of people would walk up and down this gentrified thoroughfare completely unaware of an inconspicuous townhouse hidden a few hundred metres off the main road. The only tell was the very occasional sound of rhythmic spanking followed by the sound of moaning.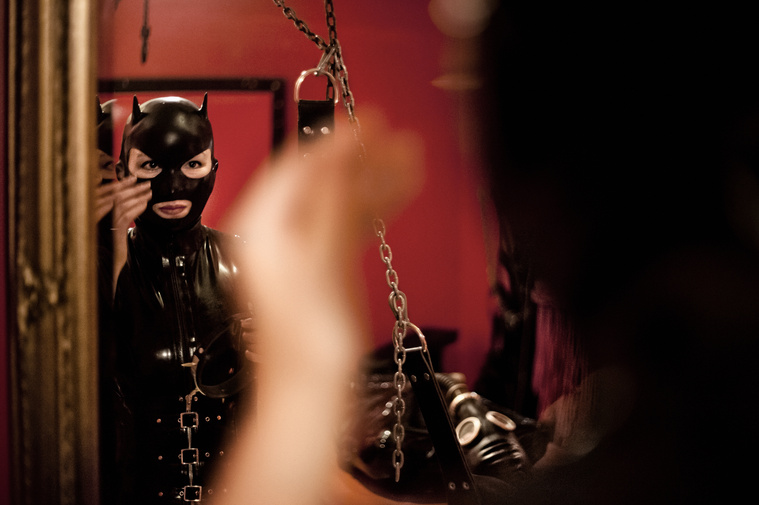 The building was used as an illegal brothel for decades until sex work was regulated. The site was taken over in the '90s where it was reborn as The Correction Centre - a BDSM (Bondage Domination Sadism Masochism) dungeon. When I began photographing this series in 2010, it was one of only three dungeons that existed in Melbourne. The mistresses and masters who worked there were of various ages and backgrounds. Some were previously sex workers in brothels, others were studying, and there were travellers as well...even a crisis councillor who moonlighted as a switch (someone who is both dominant and submissive).
The people who visit these dungeons come from various backgrounds. Coming to terms with society's taboos is not an easy task. It is quite difficult to meet a partner at a bar and propose a night of kinky S&M. The men and women who work in these facilities fulfil a fantasy in a safe environment which many people would never experience in the 'real' world.